Experience the casual luxury of alpaca fiber in person.
Address
319 Main Street
Great Barrington, MA 01230
Tel. (413) 429-4770
Hours
Sun - Thurs : 10 - 5
Friday & Saturday: 10 - 6
Closed New Year's Day, Easter, July Fourth, Thanksgiving and Christmas.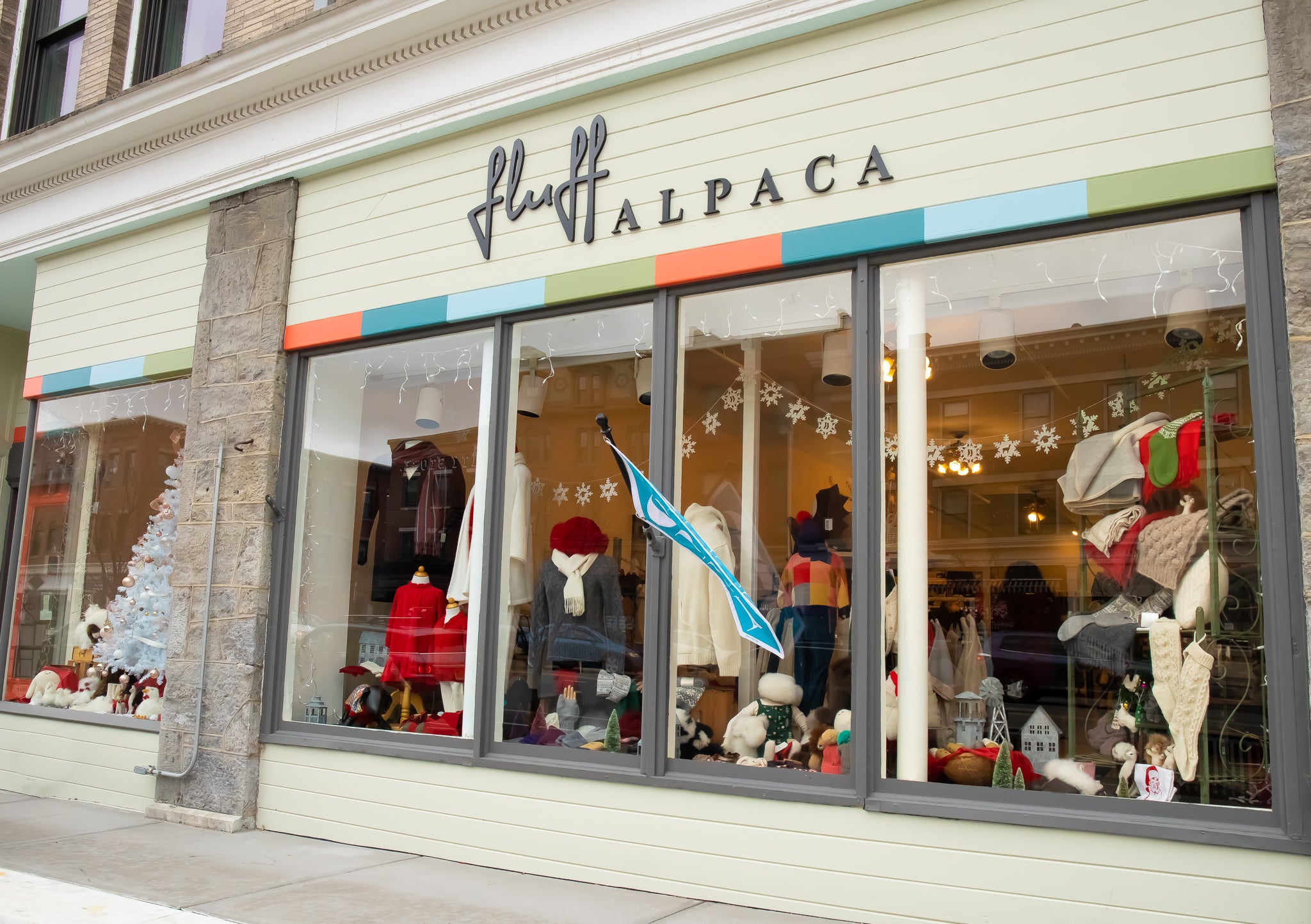 Our shop is at 319 Main St in Great Barrington, Massachusetts, a charming town in the Berkshires with a classic Main Street filled with an array of local restaurants, ice cream and retail stores (some of which that have been around for decades!). Straddling the Berkshires and Hudson Valley, Great Barrington is a must-see for visitors to either area. We would love you to see — and touch — our wide range of alpaca clothing, accessories, and yarn. We also carry adult and children's items hand-knit with our own fiber, as well as unique goods from local artisans and farms.
Great Barrington, with its small town charm, yet rich cultural life, is perfect for a day trip or a longer weekend stay. We look forward to welcoming you.